"ARSEN ROCK x AMBROSIA SULLIVAN"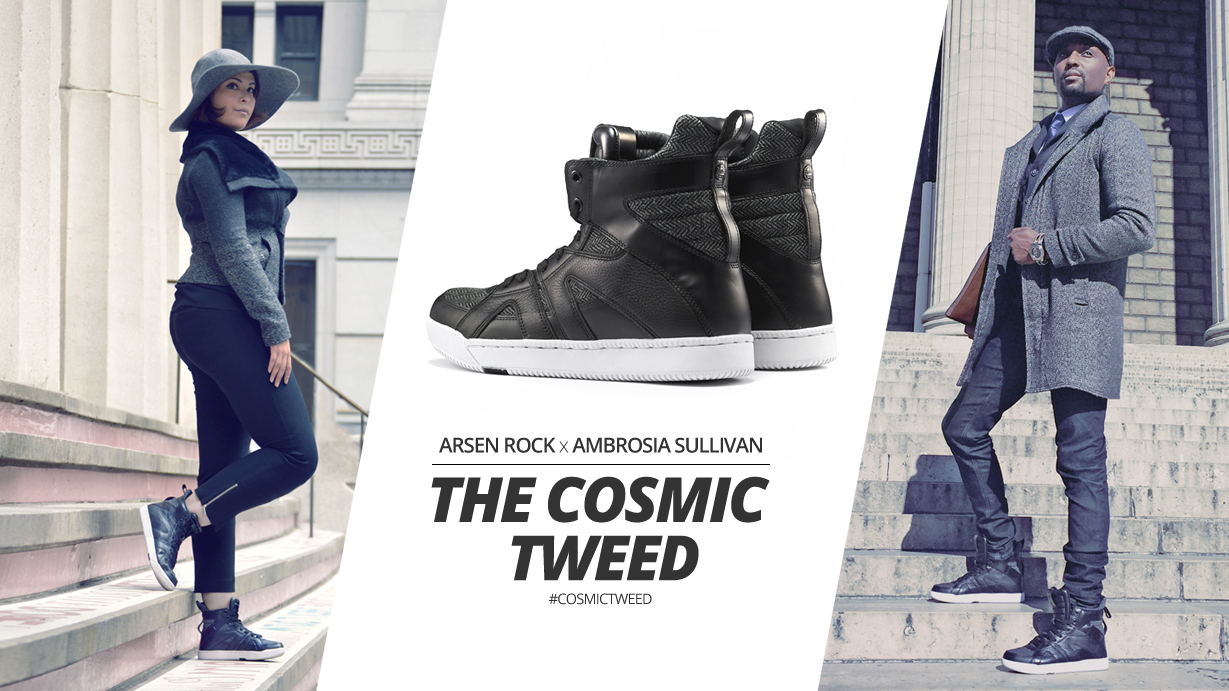 Designed by Arsen Rock in collaboration with Ambrosia Sullivan, the Tweed is the third model of the COSMIC Collection recreated using the silhouette of the Original for the COSMIC Special Makeup Challenge from Season 2. Get to know Ambrosia Sullivan, with special commentary by Arsen Rock critiquing the lack of female representation in the footwear scene.
Arsen Rock: Please introduce yourself
Ambrosia Sullivan: My name is Ambrosia Sullivan and I'm a footwear designer from New York. From the outset, I always had an obsession with shoes; they can tell a story about a person and they can change your mood in an instant, whether it's excitement, confidence or even being uncomfortable. The world of shoes is a beautiful one with many layers to each construction. From design to product, every step and detail is fascinating. I love to share and inspire through my own personal love of footwear.
AR: Why did you apply for the Cosmic Special Makeup Challenge?
AS: The designs, style and the story behind the Arsen Rock brand inspired me to participate in the challenge, and I saw it as an opportunity to be a part of something big. Arsen Rock is a super designer, with a lot of experience and talent. Without a doubt he will one day be recognized as an icon of our generation.
AR: Why did you select the tweed material?
AS: The British and Irish culture and of course Harris tweed is a primary inspiration, but really I had been fascinated with men's suiting and had found myself watching documentaries about bespoke tailoring (such as O'Mast). Seeing the craft of others has always fascinated me, as I find myself to be seeking inspiration in many areas and subjects…curiosity led me to many YouTube videos to research on the subject of suiting.
I finally had concluded that this wool material is something unique that could be utilized in a more athleisure style. Sure there has been tweed men's boots and oxfords, but the combination of leather and tweed seemed to have been less explored in the sneaker world. I think the COSMIC Tweed gives a fresh breath of air to the wardrobe, and styling them can be a fun challenge. Additionally, I wanted the style to be versatile because if you think about it, women have for years been playing with gender fashion, from the boyfriend Jean to the varsity jacket, and even power suits. So, why settle for tweed being only for men?
AR: What's next after the COSMIC Challenge?
I hope to one day use design as a "platform" to show others that anything is possible. You can create your dreams.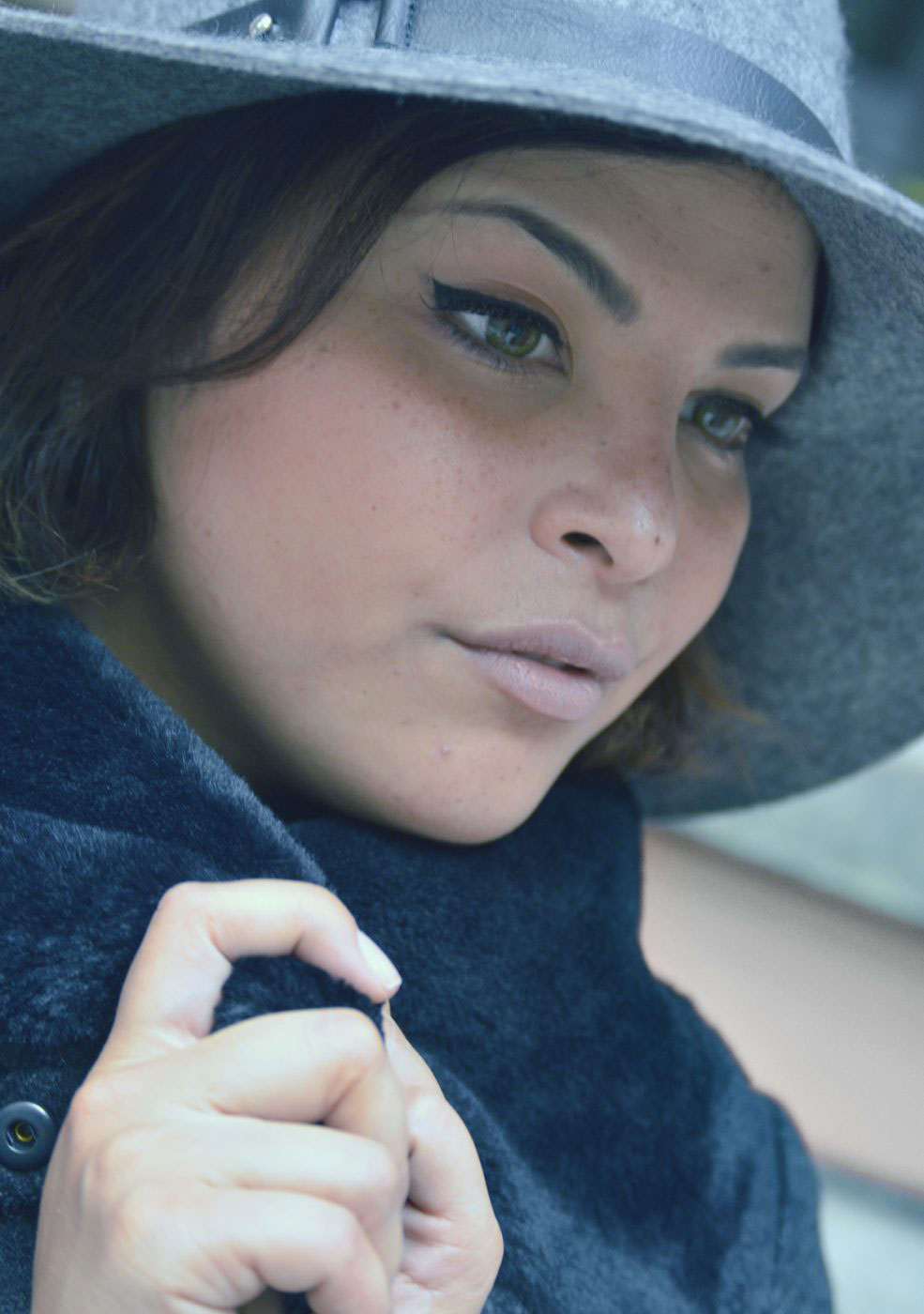 "The Cosmic Tweed gives
a fresh breath of air
to the wardrobe."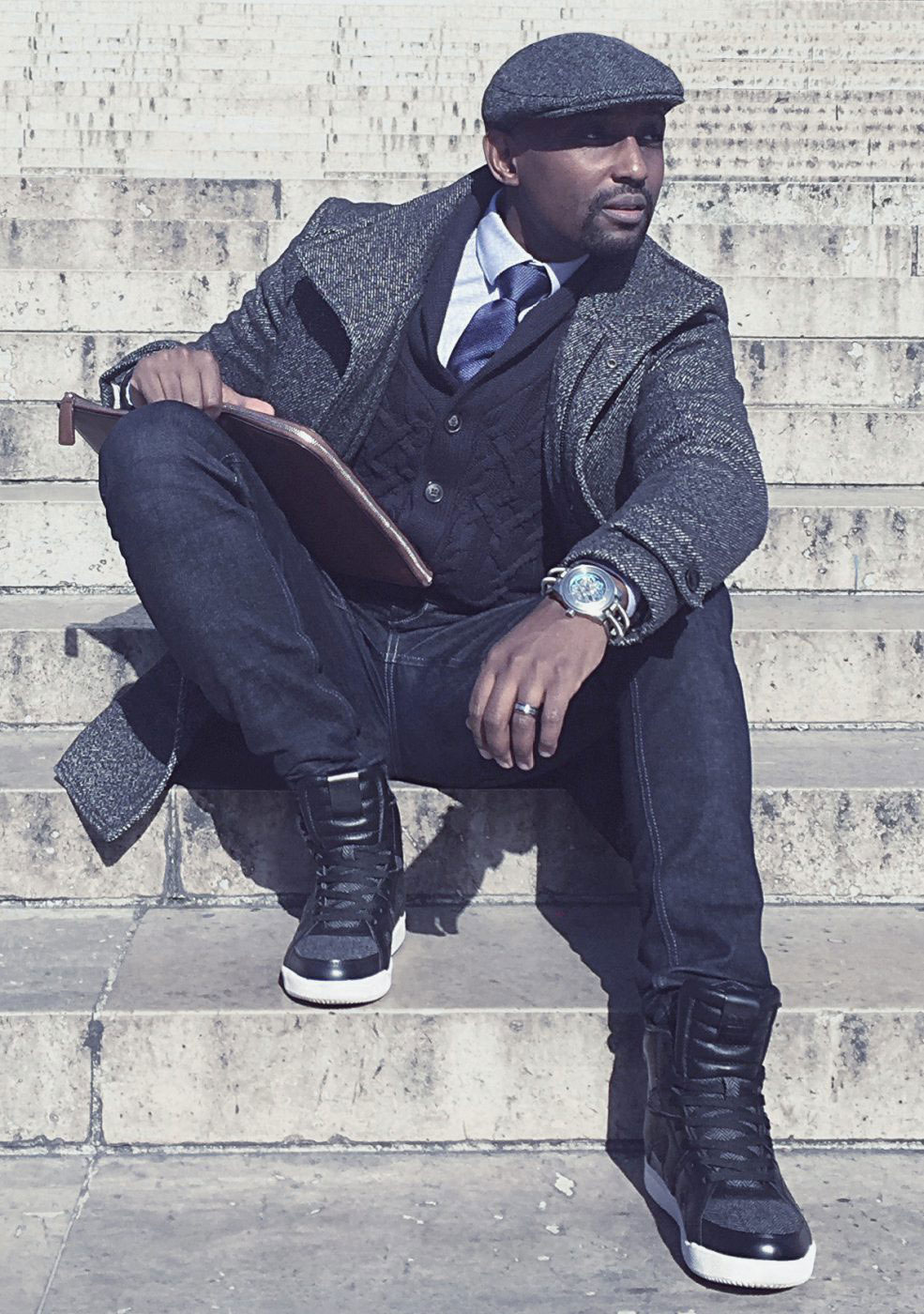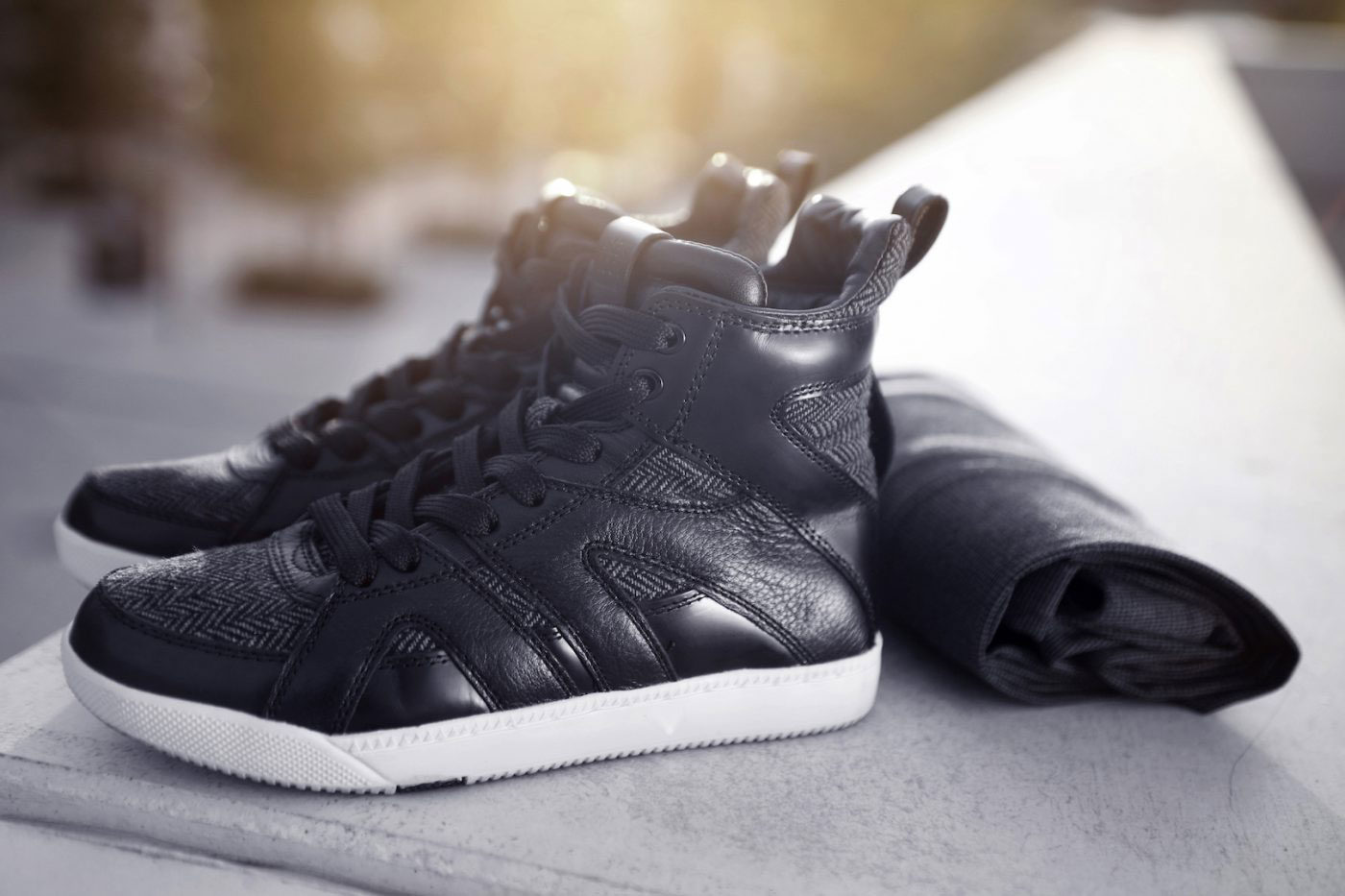 "I hope to one day use design
as a 'platform' to show others
that anything is possible.
You can creat your dreams."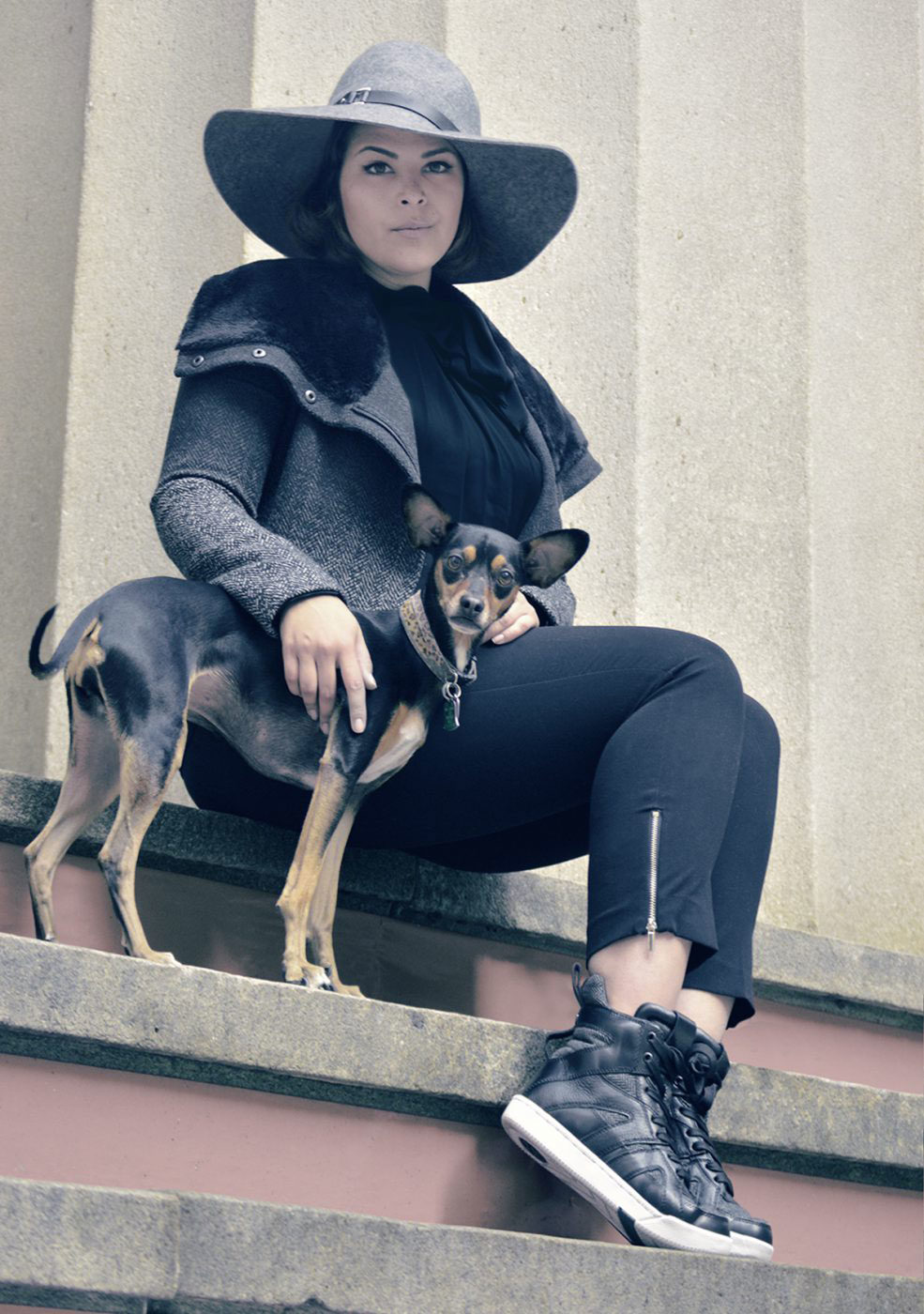 Special commentary by designer Arsen Rock:
When we talk about tweed and British tailoring, we often think about gentlemen. Since the sneakers left the sports courts for the street, the main brands of the industry stayed mainly focused on male sneakers, and it's absolutely insane how the industry ignores the female consumers.
The major footwear companies' failed attempts in discreetly making female sneakers is a problem that isn't addressed enough. I've seen many try to "feminize" some mens classics by making them smaller with a pink color—think shrink it and pink it— or with odd color combinations that women were "supposed" to like.
Without a doubt, they didn't find the right formula until a French fashion designer and stylist, Isabel Marant hit the goal with her famous Bekket hi-top wedge sneakers, an innovative perception of the female sneakers. Riding the wave of this innovative model, Nike finally came out with the Nike Dunk Hi Sky and the Air Revolution Sky Hi while Reebok stands out with the Reebok "Alicia Keys" classics AKW. Here, we can see the starting point of a new chapter of the female sneaker design story.___ ARSEN ROCK